---
---
Soft Skills Malaysia is established since 2008 focus on soft skills training that improve the performance and productivity of individual and organization. We bring together a pool of highly qualified and experienced trainers with more than 2000 training days to train, coach and share of information during the trainings that prove to be extremely valuable and mind opening. Our team are dedicate to fulfil our promises to deliver only programs of the highest quality and greatest value. With effort from our pool of experts, we are proud to be one of the most innovative corporate learning business partner. Our latest talent development framework had successfully developed a substantial number of corporate professionals. With this development framework, we are able to predict behavioral change to drive business objective.

Soft Skills Malaysia is adopting Australian Qualification Training Framework (AQTF) for training assessment model to drive business objective. Our certified training assessor design assessment curriculum based on the core value from this proven framework. Behavioural competencies assessment is also part of this talent development framework. Therefore, SSM is authorised by Harrison Assessment Malaysia to conduct behavioural competencies profiling in Malaysia using HATS (Harrison Assessment Talent Solutions).

Soft Skills Malaysia is emphasised on measurable training outcome and job application to drive business objective. Hence, most of our skill based training programs are measurable. Which means, you are able to know the ROI for every training dollar that your spent. Other than measurable training outcome, iTrain Education Group is specialised in content & curriculum design and development. This enabled us to collaborate with our principal like Google, Apple, Microsoft and etc. We work closely with our principal to localised the content for training program in Southeast Asia region.
---
Soft Skills Malaysia has been advocating HR Transformation Program in 2012. The motive of this program is to transform HR role from functional role to strategic role. This program had been attended by more than 250 participants.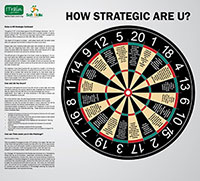 ---
Soft Skills Malaysia is proud to present our latest Talent Management Framework in Talent Ecosystem Conference 2014 - Redefining Talent Culture through Capturing, Modelling & Replicating. Please contact us for further information explore on how this framework can assist you in Redefining Your Talent Culture.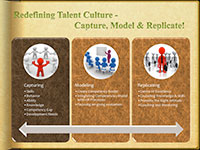 ---
---
Our Vision
Our vision is to revolutionize the training industry in the Asia Pacific region by making training more effective, enjoyable and practical in terms of real world usage and localized content.
Our Belief
We believe the competition of the organization is technically the competition of your people. As such, to increase the competitiveness and competency of your people will definitely increase the competitiveness of your organization
Our Mission
To deliver training based on our five core principles. They are:

Real World Trainers
We have high-quality training because we have high-quality trainers in whom we have invested millions in training. Our trainers possess actual industry experience. They also undergo a strict evaluation criteria and mentoring program under our senior trainers to ensure that they are equipped for any situation or topic.
Contextualized Content
Learning is most effective when it addresses issues relevant to the learner; we meticulously strive to ensure our content is customized in the context of our clients needs.
Optimal Environment
Learning is most effective when people learn with others and occurs best in a challenging and supportive environment. We strive to provide an ideal learning environment either onsite or in-house depending on your preference.
Measurable Outcome
Learning is a transformation that takes place over time. Hence there should be a way to measure its outcome. We have developed our own training management system that can help organizations track the progress and evaluation of their attendees from day one of training.
Customer Delight
Through our friendly and approachable people here at Soft Skills Malasyia, we ensure that the entire experience, from enrolling to completion of the training, will satisfy your every need. We provide guidance on selecting the appropriate courses and planning certification roadmaps based on your organization's need. Frequent attendees are recognized with preferential rates. We strive to go the extra mile here at Soft Skills Malaysia.
---
Soft Skills Malaysia Training Methodology to You
---
Soft Skills Malaysia has been using technology to enhance learning experience
---
Group discussion and sharing is a must to reinforce learning and practicality
---
Incorporated proven training assessment methodology into training program. Enhanced learning experience and track learning outcome
CLIENTELE
Multinational Companies
GLC Companies
Others
---
---