Objective /Benefits
---
Each organization needs to change in order to sustain its growth. Hence, most leaders become involved in a project, even without being expert matter. Though project management itself relies on simple principles, many project end as perfect failures, with a lot of wasted time and drained resources. Knowing how to handle projects enables to assess risks early, to take effective decisions and limit the potential damages.
The program aimed at raising awareness on the key elements that people need to focus on - even before launching a project - to ensure the relevance and accuracy of the means to deploy before spending time, effort and energy on major investments.
Participants progressively get familiar with tools and methodologies to define with great accuracy the stakeholders' expectations, the requirements from the environment and how to plan as well as how to execute, than successfully close a project.
Participants can directly apply every single methodology straight away. Ample practice during the program gives opportunity to gain confidence on each participant's ability to embrace new practices and apply efficiently at work. During the program, we use real examples of the participants' unsettled issues at their own working places, while keeping all this confidential.
The tools and methodologies presented contribute to systemize the approach and increase the project completion rate, while respecting the scope, deadlines and budget.
Best practices in project management also develop enhanced relational leadership skills and lead to reinforced positive behaviors, attitudes, practices and achievements.
---
---
---
Learning Outcomes
Raise our personal awareness to prevent wasting resources into useless projects
Find the real underlying problems that a project intends to solve
Classify the stakeholders complete panel depending on their influence
Develop reference reporting documents to track progress, risks and completion
Compose an effective project team to reach expectations
Develop empathy for better understanding and solution findings
Enhance our ability to express a negative feedback in a constructive way
Avoid the most common pitfalls in project management
Prevent major breaches occurrence during the project
Build a reliable planning and structured budget
---
---
---
Assessment Criteria
Self-assessment questionnaire at the start of the program
Self-assessment questionnaire at the end of the program
Team Coaching and/or One on One Coaching - additional option
- to develop and assist a team in charge of a strategic project
- to develop personal competencies on project management as a key leadership skill, to sharpen negotiating abilities and to turn difficult situations into growth opportunities
---
---
---
Methodology
Lectures integrated with videos focused on key aspects of conflict management
Group discussions and team activities
Coaching practice on giving effective feedback, especially negative one
Serious game with wood blocks
---
---
---
Audience
People involved in projects, as either stakeholder, auditor, risk manager, member of the steering committee or any other role different from the project manager.
Future project managers looking for an introduction on the main principles of project management and fundamental best practices.
This program is not for project managers looking for a technical presentation on project management software, nor PMI certification or any advanced project management competencies.
Max 20 people, ideally 15 participants

---
Program Outline
---
How to really define a project
Examining the previous situations looking similar to projects
Evidencing the typical characteristics of a situation to qualify it as a project
Understanding the advantages of running a project management method
The typical path that projects follow
Clarifying the several stages on each project path
Underlining the various expectations in each different phases
Stressing the needs and difficulties for the project manager at every stage
The most critical stage of any project
Raising awareness on the usually only lightly considered phase
Identifying the key people, their expectations, success criteria and influence
Practicing formulating precisely the relevant project objectives well ahead launching
How to really define a project
Examining the previous situations looking similar to projects
Evidencing the typical characteristics of a situation to qualify it as a project
Understanding the advantages of running a project management method
How to best monitor all executions
Following best practices on key executing aspects
Underlining the common pitfalls to avoid while monitoring a project
Dealing with changes and developing fundamental change management practices
The parting and its challenges
Understanding how to leverage on the project experiences
Raising awareness on the benefits for the whole organization
Taking the most out of the lessons learned from a project
Why projects fail
Dealing with most common project challenges
Raising awareness on which areas project managers typically need to focus attention
Methodologies to solve recurrent difficulties in projects
Ways to bring the knowledge into action
Bringing confidence on how achievable project management can be
Identifying key areas for personal progression
Underlying strengths and best practices already in place
---
Profile
---
---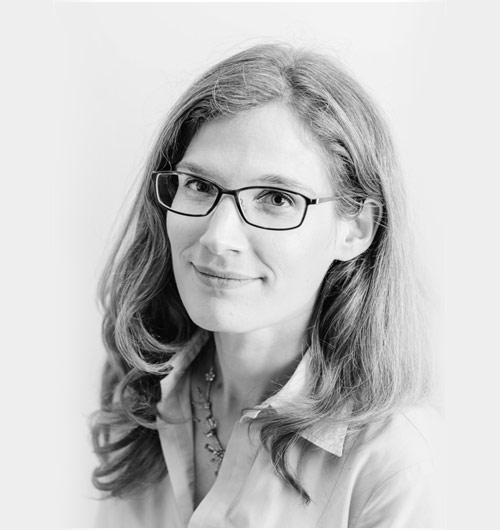 ---
Marianne Dupuis
Certified Executive Coach
Training Facilitator
Professional Speaker
---
Marianne Dupuis embraced an international career for 18 years in Kyoto, Kuala Lumpur, France and in Luxembourg for major companies such as Ajinomoto, Credit Lyonnais, Pricewaterhouse Coopers, Ernst & Young and the Central Bank of Luxemburg.
Highly invested in the financial sector, she held several positions as project manager, auditor - both internal and external - as well as risk manager, guided by a strong sense of ethics and seeking for constant improvement coupled with lasting human development.
Besides handling with the stressful conditions inherent to these job assignments, Marianne led multi-cultural international teams with very different perspectives, rhythms and languages. She also reported very frequently to top management leaders on risk matters and strategical decisions to be taken. Hence, Marianne had many real life opportunities to manage teams on projects of different size, among which the launch of a central bank museum or the selection of integrated IT solutions.
Once certified with honors as a Coach, Trainer and HR consultant from the Institute of Applied Neurosciences in Paris, Marianne was well equipped with coaching techniques to help defining needs, expectations, to assist in finding solutions and refining goals, as well as to keep motivation alive. She mostly uses well-recognized techniques, such as NLP reframing, Transactional Analysis behavioral adjustments, Emotional Intelligence empathy or Non-Violent Communication, even at work, in rather traditional environments such as financial institutions.
In her programs, Marianne additionally uses artistic techniques and artworks, as a meaningful detour for self-development, awareness, creativity, fun and authenticity. Some programs, such as emotional intelligence or resilience to stress also enable her to use the Emotional Freedom Technique as well as guided imagery.
Marianne makes a point at using these techniques to create a unique experience for each group of participant. She also incorporates the current issues that the participants are facing and lead them to resolve these challenges during the program. Not only do participants practice on their own material and can straight-away apply at their desk, but that also demonstrates them how methodologies really work and give them confidence that they can get lasting results, worth their engagement.
Marianne loves sharing her knowledge and skills with participants, as she is passionate about human growth and development. She ensures that each of them leaves the program motivated to use the content presented, for lasting results and significant impact at work.
Some of the prestigious clients that Marianne had the honor to serve in their growth:
in Malaysia: Employee Provident Fund/KWSP (national employee pension fund), HASIL (national tax board), Time (telecom provider), WITC (work in the city network), RHB (major retail and investment bank), Alcatel-Lucent (telecom provider), MARDI (ministry of agriculture and sustainable development), MyClear (national clearing house), Airbus (international aircraft constructor), BSN Prudential (insurance), Scope International (bank operations).
in Europe: AnniversaireCreatif, Central Bank of Luxembourg, Arthur Andersen, PriceWaterhouseCoopers, Ernst & Young
As an experienced certified Coach, Marianne also supervises and mentors professional Coaches. She is a founding and active member of the Association of Coaching Supervisors and Mentors in Malaysia. Marianne has been coaching people from Luxembourg, Italy, Portugal, Ireland, Malaysia, France, Poland, Egypt and the United States. Hence, she constantly applies international best practice standards.




---