Objective /Benefits
---
---
TEAM SYNERGY PROGRAM

(2 DAYS 1 NIGHT / CUSTOMIZABLE)


HRDF CLAIMABLE
COURSE OVERVIEW

If team building and other offsite events are to offer value, their inclusion in an overall corporate structure of philosophies, values and practices is critical.

Teamwork That Works! is about the process of supporting a work group to operate in a team-oriented environment that is characterized by such philosophies as shared purpose, shared values, shared vision, shared mission and a performance development system that enables people to grow both personally and professionally. It is ideal for organizations with a high mix of seniority in age, experience and competency. This program is designed to give participants a distinct advantage over other organizations that don't believe in Team Power and Transformation. The program creates awareness for teamwork and has participants devoted to achieving self-empowerment as individuals and as a team to reach new heights and create new paradigms in working relationships.

Teamwork That Works! focuses on the following areas: • Commitment • Ownership • Communication • Leadership • Collaboration

---
KEY HIGHLIGHTS
The Seven Seas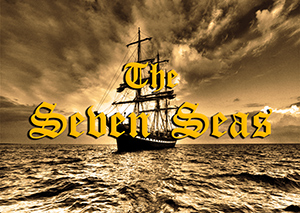 ---
This is a powerful business simulation whereby teams represented specific kingdoms during the 7th century and they compete with each other to emerge as the wealthiest kingdom in the South China Sea. Team members take on specific roles of captain, navigator, chamber master, treasurer and negotiators as they strategize to negotiate and trade with other kingdoms on resources such as silk, oil and spices. The full spectrum of human behavior comes to play as teams plan their course of action, manage their resources and chart their progress in the game while keeping a close eye on the competition. An immersive activity with option for full dress play and in-depth debrief on various sales-related issues.

Learning Elements — Accountability, adaptability, clarity, commitment, communication, creativity, decision making, esprit de corps, focus, integrity, leadership, organizing skills, ownership, planning, presentation skills, proactivity, problem solving, rapport / trust, resourcefulness, rigor and team effectiveness.
Ex.....Ohh! GAME
---
Teams engage each other in a company-wide competitive game in which the objective is to achieve the most profits for the organization.Teams are referred to as company departments and they are to maximize profits for the company. Through the game, they learn the concept of win-win which allows not only the individual teams to win but the company as a whole. This activity is engaging as it involves all participants to vote in the process. It is a shorter process than Corporate X-Maze and the debriefing is designed to highlight thinking and behavior and relating the resulting outcome to the workplace.

Learning Elements — Accountability, analytical thinking, commitment, communication, decision making, integrity, leadership, openness, problem solving, self-awareness, strategic planning and teamwork.
---
---
OTHER TEAM BUILDING ACTIVITIES
Registration Challenge
Impossible Juggle
Tribal Challenge
Speed Test
Catch IT!
People to People
Circular Rope
Grand Rollercoaster
Iwo Jima
Rising Phoenix
Engineering Challenge
Macet Jakarta!
The I-Maze
KISS
Passport Madness
Tai Chi On The Park
Willow in the Wind
---
REVIEWS
"First of all, I would like to thank you for running such a powerful session in Malaysia last week. Lots of positive input plus mindsets have been shaped to be ready for the challenges ahead.

We will see you in Indonesia!"
Mr Pongskorn Pongwattanasuk, General Manager
Associated British Food & Beverages (Thailand) Ltd,
Ovaltine & Twinings
"I want to thank you and your team once again for making my whole team perform the finger karate successfully. Your encouragement and insistence played an important part to the successful execution. This experience will stay with the team for a long time, if not for ever.

This is by far, the most memorable teambuilding. Thank you once again."
Mr Vincent Phua, Chief Financial Officer
NCS Pte Ltd, Singapore
---
Profile
---
FACILITATOR PROFILE
---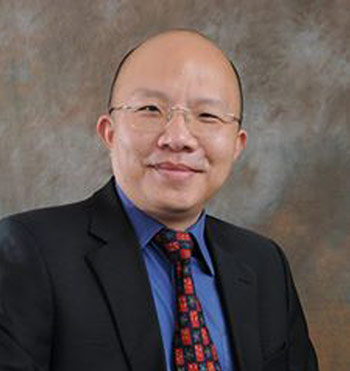 ---
Philip Leong
Facilitator
---
Philip, who has over 25 years' corporate and entrepreneur experience, holds a Master of Management joint degree from The Wharton School, J.L. Kellogg Graduate School of Management and Chulalongkorn University (Thailand). He also graduated recently from Ken Wilber's Integral Institute, USA and is a member of the International Coach Federation.

Armed with his vast experience in corporate management and entrepreneur experience, Philip's training scope covers communication, mindset change, sales, team performance and transformational leadership. He brings to his audiences his passion and energy together with a potent mixture of delivery styles in his trainings which include meta-coaching, neuro semantics and experiential learning. Philip was the director of leadership programs in AsiaWorks, Asia's leading large group awareness training (LGAT) company before moving on to manage his own business in consulting, training and coaching. During his term in AsiaWorks, he has designed and conducted numerous leadership coaching and team-building programs for thousands of individuals and corporations. Over the last few years, his audience for training and development programs includes Alcatel, Alliance Financial Group, Alstom Power, Amanah Raya, ASTRO, CapitaLand, Equatorial Hotel, Favelle-Favco, Geodis, Great Eastern Life Assurance, Gulf Chemical, Hanson-Heidelberg, HeiTechPadu, IBM, INTEC, Khazanah Group, Monash University, Olympia College, Petronas, RHB, Rohde & Schwarz, Sabah Energy Corporation, Sabah Softwoods, Sabah Tourism Board, Sapura, Sharp, Sime Darby, Sunway City, TNB, UCSI and 3M. Some of his major international audience includes PT Royale in Indonesia, SPRING and SingTel in Singapore as well as VISA and MasterCard in Vietnam. His select clientele for coaching involves industries such as timber, technology, processed foods, fashion, oil and gas as well as professional practices.

In 2007, Philip was elected into office of The AsiaWorks Foundation. The following year, he was assigned as an external coach to The Brand Laureate Group of Companies. He was made an associate of the Vietnam Consulting Group in 2009. In 2011, UCSI appointed Philip as an integral part of its team of elective trainers for their internal faculty trainings and external corporate projects.
---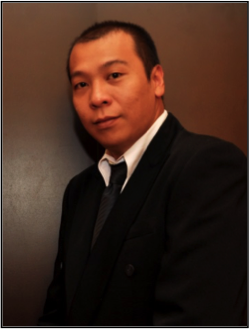 Steve Lance Lee
Steve holds a Diploma majoring in Hospitality. He started off as an Outward Bound School (OBS) enthusiast and recently received his certification as a PSMB / HRDF trainer.
He was previously attached to an established training company as a Marketing Researcher and a full-time facilitator. During this period of time, he was instrumental in designing new games and activities for corporate teambuilding and major events. He has also formally held the position of Senior Manager in a few event companies over a period of 12 years. During his involvement in the event management industry, Steve further developed and refined his skills as a trainer, facilitator, entertainer and master of ceremony. He has played a vital role in hosting numerous successful events for many major corporations as well as SMEs in Malaysia.
Since 2001, Steve also gathered a great degree of experience in the field of key account management, event sales and marketing especially in the retail and services industry. In his career spanning over 15 years, he has provided critical leadership to teams of people including salespersons, administrative staff, coordinators, facilitators and event crew. He is passionate about the development of young talent from executive to managerial level, sales management and professional management skills.
In his capacity as a trainer and event manager, Steve has worked with corporations such as Ericsson, Panasonic, Toshiba, F&N, Mitsui OSK, Linfox Logistics, IBM, Proton, Perodua, Bently, Casio, Sony, Cadbury's, Maxis, Alcatel Lucent, Nokia Siemens and Khazanah. He has also worked with multi- level marketing companies such as Amway, Elken, Coway, Shuang Hor, Easy Pharmax and Agel, His manufacturing clients include Delloyds, Megapower Electrics and DK Leathers.
His motto in life –
'Success always comes from any ordinary person with an extraordinary heart.

---