Objective /Benefits
---
WORKSHOP OVERVIEW
What it takes to succeed in life depends on the kind of world we inhabit. We need to be smart, creative and flexible according to the circumstances in which we find ourselves. And as those circumstances change, so we need to respond in different ways. There has never been more uncertainty than there is in today's fast-moving world. If we are to survive, let alone succeed in this world, we have to find ways of living with the uncertainties that it brings, and crafting for ourselves new solutions to both old and new problems.
This intensive, hands-on, activity driven program teaches skills that boost better results through increased understanding and effective implementation of the problem solving and decision making processes. It helps sharpen your skills and empowers you to take the best possible actions in any given situations. By providing you with a rigorous training environment, your active participation in our program will enable you to apply and sustain your learning to a point of forming winning habits. You will have the ability to create the greatest positive impact at every given opportunity when facing a problem and making a decision every time.
WORKSHOP OBJECTIVE
> Anticipate and identify problems
> Generate and evaluate alternative solutions to a problem
> Make a decision and take responsibility for it
> Think creatively using both convergent and divergent thinking to make decisions
WORKSHOP OUTCOME
> Anticipate and identify problems
> Generate and evaluate alternative solutions to a problem
> Make a decision and take responsibility for it
> Think creatively using both convergent and divergent thinking to make decisions
---
Program Outline
---
WORKSHOP OUTLINE

Overview
> Context setting
> Relationship between problem solving and decision making
> Basic framework for problem solving
> PDCA and the framework
> The 5-step problem solving model

Identify The Problem
> Problem solving overview
> Problem or opportunity?
> Delineating the problem parameters
> Checklist for identifying, defining and analyzing problems

Explore Alternatives
> Be creative, free your habits of mind
> Generating alternatives
> Creative techniques for generating alternatives
> Criteria for evaluating alternatives

Select And Act
> The 9 approaches to creative problem solving
> Using selection models
> Implement the solution
> Action planning and monitoring
> Evaluating results and contingent solutions•

Decision Making Styles
> Using type inventories to determine preferences
> Your type and what does it mean for decision making
> FLEX techniques
> Decision making approach•

Art Of Making Decisions
> Logic and common sense
> The 8 adaptive techniques
> Barriers to effective decision making
> Developing creative thinking and using creative memory

Decision Making Attributes
> Who is an effective decision maker?
> Attributes of an effective decision maker
> Identifying your strengths and limitations
> Creating an innovative work environment

Coaching Wisdom
> Decision making ethics
> The do's and don'ts
> The 3 components of ethical decision making
> Decision making and stress
> The secret of a great decision maker
---
Profile
---
TRAINER PROFILE - KUMAR NAGALINGAM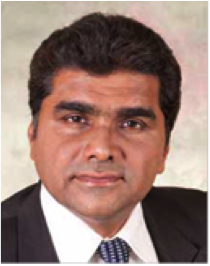 Kumar obtained his Law degree from the University of London in 1991 and went on to do his Masters in Law in 1995 at University Malaya. Although he enjoyed lecturing in law which he started in 1991 at numerous private colleges, his true passion always has been in Human Potential and Development. Hence he launched himself into the realm of training and development in the year 2001 and he never looked back since.
In order to do justice to client's time and expense, he ensures that all training programs that are prepared and conducted are done with utmost attention given to customization and suitability to client's actual needs. He ensures practicality and so takes a very realistic approach to teaching. He understands the importance of keeping the class alive and exciting and so ensures participants do not just sit back and listen, but actually participate actively in thinking and in doing. His programs are constantly interjected with a generous dose of humor which is not only important for the participants, but also for him.
His main philosophy that cuts across all of his programs is the fact that:
Everything begins and ends with the individual and this fact can never be compromised, no matter what. Hence, depending on the program, this message is incorporated appropriately and is sent across to the participant in such a way that they truly understand the full effect of it.
Since he is a fairly good artist, he creates images and pictures that have potent messages to facilitate his programs. This somehow seems to have a far greater impact on the participants rather than just looking at a bunch of words on the slides.

---