Objective /Benefits
---
WORKSHOP OVERVIEW
For many people, it seems that twenty four hours in is just never enough in a day. They fill their days with loads of activities, but achieve very little because they are not doing the right thing. They feel totally stressed when everything seems to become too much to handle and with little or no time to manage. They feel overloaded and wonder if they can really cope with the pressure building upon them. Anything that poses a challenge or threat to their well-being is a stress.
By learning how to plan and manage time effectively, you can eliminate non-essential activities and achieve more. Planning effectively can make your work more enjoyable and rewarding. And practicing good time management will make you more productive and to say no to impossible workloads.
WORKSHOP OUTCOME
At the end of this 2-day program, participants should be able to…
• plan, organize and execute work effectively by using the Urgency/Importance Matrix
• apply a systematic approach to manage time for better and improved results
• Develop strategies to handle and manage stress
METHODOLOGY
Experiential & Interactive, Multimedia Presentation, Personal Reflection, Activity & Role Play, Q & A Session
---
Program Outline
---
WORKSHOP OUTLINE

Module 1: Managing Your Work
• Understand your role, job function, and duties
• Handling expectation – from your boss, peers, boss' subordinates, and yourself
• Identify the essential skills that you need in your job

Module 2: Time Management
• Importance of time management
• How well do you manage time – productivity?

Module 3: Time Wasters
• Identify time wasters
• Environment
• Self

Module 4: Good Time Management Habits
• Work objectives & results
• Timeline & dateline
• Self awareness

Module 5: Best & Poor Practices
• Pomodoro technique
• Urgent/Important Matrix
• Finding more time
• Taking control of your time
• Getting more with same effort

Module 6: Time Management Challenges
• Managing interruptions
• Minimizing distraction
• Know how to say NO

Module 7: Self -Management Strategies
• Self- monitoring
• Antecedent manipulations
• Reinforcing and punishers
• Social support
• Self-praise
---
Profile
---
TRAINER PROFILE - NICHOLAS SHUM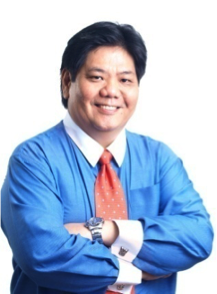 Nicholas (Nick) Shum is a firm believer that all great products and brands have one thing in common – the power to provide great experiences each and every time consistently. And this is best reflected when great companies that sell products utilize and empower their people to provide excellent service that leads to even better experiences, thus ensuring longevity and business success.
Having been in the hospitality management and trading industry for over 20 years, combined with more than 7 years 'hands-on' real life experiences in the financial industry – Nick has credible and practical field experience to guide and train personnel looking to make a difference to their business success.
As a certified Human Resource Development Fund (HRDF) trainer, and a "Train the Trainer" alumnus – Nick brings to the table a wealth of experience to assist companies looking to upscale:
> Front line service personnel effectiveness
> Customer Retention Service experiences
In addition, Nick is an Assistant Director, team leader and Founding Senior Member of Business Network International (BNI) – a globally-recognized business networking and referral marketing organisation. As a senior member of BNI, Nick also plays the role of mentoring young entrepreneurs to help them understand the unique challenges of starting a business in today's ever changing environment.
Nick graduated from the University of Southern New Hampshire (USA) with a Bachelor of Science (BSc) in Economic and Finance. He speaks English, Mandarin and Cantonese fluently and has an innate sense of humor that makes him suitably placed to interact, guide and impart knowledge.
Some of the latest training that Nick was involved in recently includes:
> Training in EFFECTIVE SALES NEGOTIATION for YTL Cement Berhad
> Training in ENGAGING WITH THE NEW GENERATION for Bank of Tokyo-Mitsubishi UFJ
> Training in ACHIEVING OPTIMUM POTENTIAL IN NETWORKING for a business professional group
> Facilitated Team building for a group of 350 bank officers Melaka
> Conducted Team building for a group of 16 entrepreneurs at Pangkor
> Conducted Team building for a group of 15 IT consultants at Krabi, Thailand
> Training in EFFECTIVE COMMUNICATION for North Gate Arinso
> Training in CONSISTANTLY GOOD CULTURE OF CUSTOMER SERVICE for Service Source Asia
> Training in Effective Presentation Skills for a group of young entrepreneurs
> Training of High Impact Presentation Skills to a group of technical trainers from Besi APAC Sdn Bhd
As a trainer, Nick has been able to positively impact the teams he has helped coach.

---