Objective /Benefits
---
For leaders, crisis can be the most painful experience that will test whether they are fit to be who they are in the organization. It is also an acid test for businesses as it will challenge how strong their brand is and their brand based system in a state of turmoil. The real challenge in handling crisis is how you would balance the act. On one side you need to strive towards solving the problem and on the other side you need to ensure that everything is within your control and behave that everything is going on fine. If you are not powerful and careful enough, you will be charged for Information Pollution. The media is out there to magnify the pollution and the consequences can be devastating
Workshop Outcome:
Upon completion of this programme, the participants will be able to :
• Understand what is a crisis and the various types of crisis that could impact your business
• Understand how to prepare your organization / team to handle crisis when it comes
• Establish a system to prevent some issues into magnifying into a crisis
• Establish a crisis detection system to detect any potential problems and unforeseen conditions
• Use the crisis detection system to monitor the extent of damage and minimize the impact of the crisis
• Establish a powerful crisis management team
• Setting and enforcing the new rules of engagement
• Handle the media relations in crisis situation
• Establish and enforce proactive crisis management strategies
• Minimize loss of sales and protect your brand from being tainted
• Know how and what to talk through the media to strengthen the brand image
• Protect and fortify investors and stakeholders confidence
• Build a system to lead in the new crisis situation
• Handle dispute resolution both internally and externally
---
Program Outline
---
Workshop Outline:
Module 1 - The BLUEPRINT Of A Crisis
• What is a Crisis?
• The Crisis ANATOMY
• Various Types Of Crisis and Their IMPACT to your organization
• Five Things To Assume on How Your Crisis Will Emerge
• Calling PAN!! PAN!! "Identifying & Communicating without delay and hesitation that you are in a crisis"

Module 2 - PREVENTION – The Immune System Of Crisis Management
• The First Line of Defense against A Crisis
• The Proactive Preventive measures
• Establishing The Rules of Engagement well in advance

Module 3 - The CRISIS DETECTION SYSTEM (CDS)
• Establishing the Crisis Detection System in your organization
• Frequently Test – Run Your Crisis Detection System (CDS)
• Using the CDS in a crisis situation to gauge the impact and severity
• Early Detection will ensure fast recovery with minimum damage

Module 4 - FIVE PHASES Of Crisis Management
• 1st Phase : Moving From denial To ACCEPTANCE
o Managers and directors can waste a lot of precious time at the outburst of a crisis denying its existence and trying to prove otherwise
o How you can overcome this unnecessary reaction by using a tracking system
o How to communicate the reality to the key people in the organization
• 2nd Phase : Mustering The TEAM
o Communing the team together
o Identifying the extent of damage using the Crisis Detection System (CDS)
o Establishing the internal crisis communication standards
o 3rd Phase : Mitigating & Controlling The Damage
o Controlling and minimizing the extent of damage occurred
o How to respond to the Media?
o Being On The Edge
• 4th Phase : Swing To Solution Consciousness
o Taking Command & Control Of The situation
o Establishing Proactive action to solving the crisis
o Execute and Monitoring the Situation until it's back to normal
o Resolving disputes internally and externally
• 5th Phase : Damage Recovery
o Learning From the Mistake
o De-briefing and creating preventive measures
o Communicating the chronicles
o Recover From A Crisis

Module 5 - The Crisis Management FRAMEWORK
• TEAM – Establishing the Crisis Management TEAM to Combat the CRISIS
• LEADETRSHIP – Taking Command & Control Of the Crisis Situation
• MISSION – Inspiring the purpose of the WAR
• FINANCIAL – Forecasting & mitigating the Financial IMPACT
• COMMUNICATION – Establishing an unique INTERNAL & EXTERNAL Communication standards
• SYSTEM – Establishing & Enforcing a new system to Resolve the Crisis
• LEGAL – Knowing What To Say and What Not To Reveal
• BRAND – Managing your Brand Image and Establishing Service Recovery Plan

Module 6 - Developing The CORE Action PLAN
• The 5 principles to bear in mind during the planning process
• Practical Guidelines and Bets practices to adopt when planning the action plan
• Avoiding the common mistakes and major pitfalls made during the planning process

Module 7 - Managing The MEDIA & The INTERNET
• Understanding the MEDIA – They have their script, do you have one?
• Understanding the INTERNET – How Not to get run over the Internet Stampede
• Information Pollution Prevention (IPP) – how to Establish and Enforce the IPP Policy
• Knowing the "GOLDEN RULES" on what to say and what not to reveal
• Training & Coaching your spokesperson
• The Information Pollution Prevention Checklist
---
Profile
---
TRAINER PROFILE - SURESH KUMAR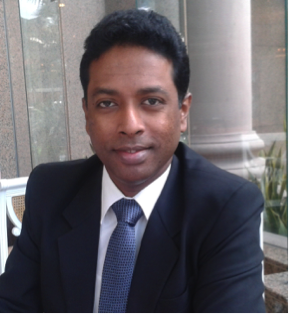 S. Suresh Kumar is a trained and certified Risk Management professional in the area of Supply Chain Management and Brand Protection. He attained his Bachelors Degree in Law from the University of Wolverhampton (UK). He then went on to be trained and certified as an auditor and practitioner in the specialized area of Risk Management under the auspices of United States of America Customs and Border Protection(CTPAT Standards); and; Transported Asset Protection Association (TAPA Standards), Asia. He is also a Human Resources Development Trainer certified by the Human Resources Ministry.
He is currently the Managing Director of Paradigm Resources (his own business entity), specialized in providing risk management / assessment services for internal / external associates; Consultation on Brand Standards / Management / Protection; Contract Management; Outsourcing & Subcontracting; and; Human Resources training and development programmes on various specialized topics, predominantly, Risk Management related subject matters, either on an one off or Project basis.
Due to his passion for training and knowledge sharing, he is also currently a Lecturer for Asia e University, lecturing both undergraduate and post graduate students on Risk Management module.
With his background of a law degree, he is able to invoke legal implications in his programmes to make it more comprehensive and value added substance. In addition, his fluency in English and Bahasa Malaysia enables him to conduct training programmes effectively in both languages.
Prior to his involvement in this field, the facilitator has wide working experience throughout his 15 years of working career in the specialized area of Risk Management, Security Management and Investigations (HR, Security (Operational and Information Security) and Safety, Corporate Governance and Ethics). Being a Head of Department in each of this portfolios, he has acquired substantial job related knowledge and experience in sectors comprising of Manufacturing, Telecommunications, Hospitality Management (Brand Standard & Management) and Contract Manufacturing (Brand Protection and Management). He is also a trained Workplace Counselor and by virtue of his portfolio of having to deal with people of different job hierarchy, he has very profound people management skills, negotiation skills and effective interaction skills. His previous employers and related portfolios were as follows:-
> Infineon technologies (M) Sdn Bhd – Security Manager (Backend Manufacturing Plant, Melaka)
> Celcom Axiata Sdn Bhd – Manager, Head of Risk Management (Nationwide)
> Rennaisance Melaka Hotel (Marriott International) – Loss Prevention and Brand Standard Manager ( Melaka Hotel Facility)
> Flextronics Penang - Loss Prevention Manager ( 5 Contract Manufacturing Sites in Penang)
Project Involvement and Lead
> Enhancement Project of Campus wide Access Control and CCTV System
> Anti Fraud Awareness Lead
> Information & Data Protection Policy and Enforcement Project Plan Lead
> Setting up Framework for Corporate Governance and Ethical Conduct
> Ethics Awareness Programme
> Social Accountability 8000 (SA 8000) compliance project
> Site enhancement based on established standards ( OSH, ESH, EMS,CTPAT, TAPA)
> Environmental, Occupational Health and Safety Management System for Site
> Environmental, Occupational Health and Safety Training for plant wide employees and Contractors ( Contractors Green Card Programme)
> ISO 14001 and OHSAS 18001 Environmental, Occupational Health and Safety Audit for Site and Contractor's Site (Quarterly Awareness Training and Compliance Audits0
> Campus wide risk assessment to support customer requirements and potential customer requirements, inclusive of external warehouse loss prevention requirements and compliance inspection based on EHS, EMS, PDPA 2010 and Supply Chain Security Standards (TAPA & CTPAT)
> Risk assessment for a newly Flextronics Research and Development Centre in Manila, Philippines based on on EHS, EMS, Supply Chain Security Standards (TAPA & CTPAT)
> Warehouse (Internal /External) Audits – Operations and Information Security Standards
> Transport Security requirement and compliance audit (Replacement of Third Party Escort Services with In built Security features)
> Outsourcing & Subcontracting of Business and Manufacturing Process
> New Site set up and critical infrastructure planning for the Flextronics Penang Mechanical fab.
> Setting up of Crisis Management Team and functionality in collaboration with the Melaka State Crisis Management Team
> Plant wide Access Control System & Digital Patrolling System.
> Security and Safety Enhancement Project for Chip Card Business at Wuxi, China.
> Sub-Contractor Site Business Process, Security, Safety and Business Continuity Standards Enhancement Project
- Munich, Germany
- Manila, Philippines.
- Nantong, China.
- Melaka, Malaysia
> Supply Chain Security Enhancement Project
- Warehouse (Internal/External) Audits
- Route Audit.
- Ground Handling at Cargo Area - Malaysian Airlines System (MAS), Manila Airport, Philippines &
Pudong Airport, China.
Professional Recognition
• Supply Chain Security Practices & Risk Management Methodology recognized, absorbed and gazetted by Royal Malaysian Customs as guidelines for Customs Golden Client application.
• Trained Workplace Counsellor
• Trained and Certified Information & Data Security Auditor
• Television interview by National Hong Kong Television (NHK TV) on Crisis Management of the missing Malaysian Aircraft (MH370)

---