Objective /Benefits
---
WORKSHOP OVERVIEW
In today's dynamic organizational environment, leaders are required to effectively resolve issues involving individuals and processes. Creativity and critical thinking skills are prerequisites to successfully optimizing team performance.
Agencies regularly leverage the Leadership Effectiveness Program to develop the skills of both new and experienced business leader. The program systematically develops performance management skills. Additionally, the interagency training component builds capacity and improves communication and cooperation among supervisors in related agencies.
This series introduces key concepts in supervision, including fostering teamwork within a work group. A key focus is monitoring, evaluating and improving employee performance. These activities lead to a clear understanding of what employees should be doing at all times and where they stand with their leaders.
WORKSHOP OUTCOME
Upon completing this two (2) full days of interactive workshop, participants should be able to:
• Apply the principles of supervision
• Appreciate key concepts in supervision i.e. fostering teamwork, mentoring and guiding towards organizational objective.
• Activate few fundamental key steps is monitoring, evaluating and improving employee performance
• Develop key performance improvement activities.
• Design and prepare for customization for certain key action steps to ensure clear understanding of what employees should be doing at all times and where they stand with their leaders.
---
Program Outline
---
WORKSHOP OUTLINE

Day 1
Module 1: Principles of Supervision
This session gives leaders an opportunity to review important principles of leadership and responsibility for the productivity of others. One of the key functions of leaders is to develop a group culture that supports organizational values in the pursuit of work objectives.

Module 2: Exploring the New "Avatar" of Managing Young Workforce In Today's Business Landscape
Participants understand the shift from staff member to active participant of the management team. They also receive an overview of leaders functions and responsibilities - new roles, code of ethics, professional boundaries, creating a work group vision, responsibilities and tasks.

Module 3: Establishing Job Performance Criteria
Learn a process to clarify functions of the various job classifications under their supervision. This serves as a foundation to initiate a plan for intervention to assist employee in meeting job performance demands.

Day 2
Module 4: Teamwork Skills for Leaders
Leaders review principles of team formation and decide how and when teamwork will contribute to unit and organizational efficiency.

Module 5: The Leader's Role in Change Management
The role of the leaders in change management is to provide temporary supports to assist employee through the emotional transitions of unstructured periods of change. This workshop focuses on how leaders can create a supportive and healthy work environment during periods of organizational restructuring and significant culture change.

Module 6: Collaboration and Empowerment Skills for Leaders
Information and techniques leaders can use to collaborate with other agency employee or community groups on joint efforts.
---
Profile
---
TRAINER PROFILE - FARIDAH MOHAMED EHSAN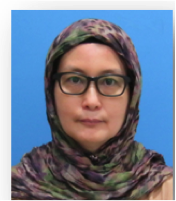 She is a Certified Professional trainer from CIPD (UK), ABA Certified Trait Assessor (Aston-UK) and a Certified Professional translator. Her working experiences include in a Fast Food Chain, Multi-national Companies, Government Linked Company and Consultancy.
Throughout her career she has been involved in all the various aspects of Human Resource Strategic Management, Operations & Development from formulation & development of Manpower & Succession Planning framework to administration of Performance Management, formulation and review of HR policies and practices, implementation of HR Benchmarking Best Practices, implementation and management of HRIS, Union-Management relations and Collective Agreement negotiations and conducting Performance Management training.
Faridah is a certified trainer specializing in Motivational & Self Development Programs, Leadership & Management Skills, HR Management & Skills Program i.e. Training Needs Analysis, HR for Non HR, Interviewing Skills, Performance Management., Personal coaching on Compensation methodology & management, Strategic HR, Creative Thinking and Problem Solving and Business Communication Skills Programs. Previous clients include BASF, Maybank, UPM, UTHM, DOSH, Sabah Port, Kementerian Kesihatan, MEB, FELDA Holdings, Afghanistan's Senior Officials, etc. She was also actively involved in Graduate Employability Management Scheme (GEMS) program for unemployed graduates as trainer, IBE's GCEHC (Global Centre of Excellence in Human Capital) and MyLeaD's initiatives as Associate Trainer / Consultant and is also actively involved in human resource related nation-building projects with relevant Ministries and Government Agencies. Currently involved in training for MAI's Industry Led Professional Certificate (IPC) programs for vocational participants and AICE programs for graduates.
Faridah is very passionate about developing others and believes in making training fun. She regularly conducts in-house training for organizations that wish to inspire, energize and empower their teams to reach new heights of achievements.

---