Objective /Benefits
---
WORKSHOP OVERVIEW
Professional Image & Business Etiquette workshop is a comprehensive training program that equips professionals at any level within an organization with the right tools to sharpen their image.
An individual's ability to project a confident positive image and communicate effectively in an organization will result in higher productivity and performance, better interpersonal relationships with co-workers, and increased job satisfaction, not to mention, leaving a positive and powerful lasting impression on clients and customers.
This workshop introduces participants to the key elements and techniques associated with projecting a professional image and effective communication in the workplace.
WORKSHOP OUTCOME
At the end of this 2-day program, participants should be able to:
1) Dress appropriately by adhering to professional dress codes
2) Identify the right cut & style to suit their stature for a pleasing effect
3) Select tasteful colour combination for harmony and professionalism.
4) Apply the right clothing language to show that they mean business
5) Build a consistent professional image with organization vision and mission.
6) Influence negotiations with power image and relevant body language
7) Enhance confidence in presenting themselves
8) Exercise proper business etiquette
9) Identify key enhancements to brand image
10) Apply techniques to increase visibility and personal presence
MOTHODOLOGY
Our approach strives to be highly interactive, with 90% activity based experiential learning, so that participants grasp new concepts in a fun and safe-learning environment. Our consultants will give an insight to the theories and engage participants in active, interactive discussions. Participation and interaction of participants will be the key focus to meet the objectives of this course. Course methods will include exercises, role plays, case studies, and multimedia and image props.
---
Program Outline
---
WORKSHOP OUTLINE

The Impact Of Your Image
> How to create a great first impression!
> The Power of Your Visual Statement
> What is image in relation to your role in the company?
> Projecting your company's corporate image


Business Wardrobe Management
> Develop your professional image to say, "I mean business."
> What apparel is appropriate in today's business arena.
> Best colours for suits, shirts, dresses, blouse and accessories
> Business casual wardrobe concepts
> Professional Dress Code for different occasion

Building Your Signature Style
> Learn the psychological effects of colours
> Camouflage Techniques - The art of illusion dressing
> How to power dress with colours
> Body line Analysis to determine the best cutting for individual.
> Appropriate accessories to style up for different occasions: shoes, belt, scarf, earrings or jewelry.

Professional Make-up & Grooming for women and men (Hands-On workshop)
> Understanding products and cosmetics
> Your Professional Make-up Colours
> Makeup routine (step by step guide)
> Normal skin care regime
> Product application techniques
> Moustache maintenance

Business Body Language
> Positive and Negative body posture and gesture
> What is effective eye contact?
> Power smiles and touch
> Respecting personal space
> Hand Movement

Business Meeting Etiquette
> Introduction to Etiquette
> Meeting & Greeting Savvy – Introduce yourself and others with confidence.
> Handshakes - Cultural nuances and sensitivities
> Business Card Etiquette
> How To Remember Names
> International & Malaysian Business Protocol

Dining Etiquette Essentials
> Become a savvy host and gracious guest.
> Western vs. Chinese Style Dining
> European vs. American Style Dining
> Learn the proper seating guidelines.
> The Art of Hosting a Business Meal
o Pre-Dinner Etiquette
> Invitations, dress code
o Dinner Etiquette
> Placing orders, table talk, table manners - How we eat & drink
> Post Dinner Etiquette
> Concluding a meal, settling the bill, client follow-ups
---
Profile
---
TRAINER PROFILE - BKAY
Certified Brand Image Professional
Professional Model
Miss India Tourism 2007/2008
Miss India Global 2008/2009, Finalist
Certified Accelerated Learning in Action Program Trainer
Vice President of Events, MABIC
Professional BrandImage Consultant
Bkay Nair is a graduate of Law from the National University of Malaysia, LLB(HONS) and a Model who founded Bkay Nair Resources to help men and women define and refine their image and style through wardrobe, communication, and etiquette and protocol skills.
As an active participant in Malaysia's entertainment industry, Bkay is in a great position to lead anyone to discover their inner starlet - whether they intend to pursue showbiz, move up the career ladder, or simply just have an advantage with by being more groomed. Her work in the Malaysian entertainment industry puts her in the spotlight frequently, and she realizes first hand the value of poise and a well put together appearance.
She has appeared in 4 films including (Ratu The Movie, Raya Tak Jadi, Bujang Terlajak & Ngorat), as well as key roles in a few tv series. She has been featured in and interviewed in various publications including: Mstar, Berita Harian, Utusan Malaysia, URTV, Media Hiburan, as well as appeared on RTM,TV3, NTV7 and Astro.
She is the title holder of Miss India Tourism 2007/2008, as well as a finalist for Miss Malaysia India Global 2008/2009.
Bkay is a trained and certified groomer where she has been awarded The Certificate in BrandImage™ Professional (CBIP) certified by BII (BrandImage™ International Institute), OUM (Open University Malaysia) and MABIC (Malaysian Association of Brand and Image Consultants). Bkay Nair is also a certified trainer in Accelerated Learning in Action Programme (ALIA).
A philanthropist at heart, she has involved herself in many events and programme doing social service for women and children in need through Soroptimist Ampang International and World Hijab Day International.
She has been doing public seminars and workshops to hundreds of Corporate participants as well as catwalk trainings for models and upcoming models, also one-on-one consultation for Executives, Professionals, Customer Service Personnel and etc from various fields.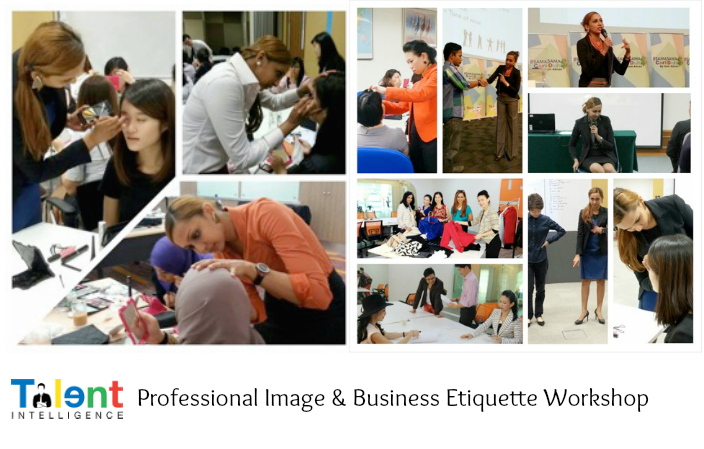 ---